style="display:block"
data-ad-client="ca-pub-5656072117057856"
data-ad-slot="7552218874"
data-ad-format="auto">
Bihar State Electronics Development Corporation Limited
CIN : U31900BR1978SGC001317
(A Government of Bihar Undertaking)
BELTRON Bhawan, Shastri Nagar,
Patna – 800 023, Bihar
Phone: 0612- 2281242, FAX: 0612-228 1857, website: www.beltron.in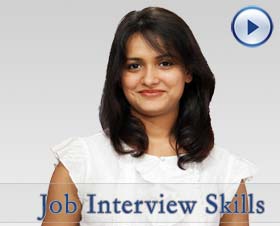 Bihar State Electronics Development Corporation Limited (B.S.E.D.C. Ltd), a Government of Bihar undertaking designated by Government of Bihar as a State Designated Agency (SDA) for implementation of IT & e-Governance projects across Bihar including Central and State MMP's, offers challenging career opportunities to professionals and is currently in the lookout for qualified and experienced professionals in various disciplines for recruitment on contract basis as per details given below:

Manager – Project Management Unit (PMU, PMU (IPR))
Number of posts 3 (UR – One Post, BC-2 – One Post, SC-One Post) Two posts are reserved for women candidates
Essential Qualification : MCA/B.Tech/B. E(Computer Science) regular course with minimum 65% (Aggregate) marks from reputed and recognized Institution by Competent Indian Authorities.Nature of Experience (Post Qualification): Minimum 5 yrs of post qualification work experience out of which minimum 4 years relevant experience in the field of Project Management in Government / Government PSU is mandatory. Candidates should have experience of handling more than five government projects out of which one project must have worth of Rs. 10 Crores or above , good proficiency in MS Office, MS Project, PERT-CPM and Programme Management tools , experience for preparation of Detailed Project Report (DPR),Request For Proposal(RFP) and Expression of Interest (EOI)

COMPENSATION PACKAGE:
In addition to remunerations, the Executives are also entitled for, other benefits such as EPF, EL etc., as per Rules are also available.
2. EDUCATIONAL QUALIFICATION
The qualification which qualifies the candidate should be from AICTE approved recognized universities/institutes under the full time/regular scheme only.
3. EXPERIENCE
Experience will be as per the above mentioned criteria. Only post qualification experience shall be considered.
4. GENERAL CONDITIONS:
i. Only Indian Nationals need apply.
The selected candidate will be engaged initially on contractual basis for three years and can be extended as per requirement.
iii. Depending on the requirement, the company reserves the right to cancel /restrict/curtail/ Increase the number of vacancies, if need so arises, without any further notice and without assigning any reason thereof.
iv. BSEDCL will not be responsible for any postal delay/ wrong delivery/ non-delivery of communication by the candidate at any stage of the recruitment process.
v. The cutoff date for considering the age and experience of candidates will be taken as on 01.12.2016.
vi. Mere conformity to the job requirements will not entitle a candidate to be called for interview. Management reserves the right to reject the application without assigning any reason and to increase / decrease the number of posts depending on the requirement or to raise the Standard of Specifications to restrict the number of candidates to be called for interview or to cancel the entire process itself.
vii. A non-refundable 'Account Payee' demand draft for Rs. 300/- drawn in favour of Bihar State Electronics Development Corporation Ltd. on any Nationalized Bank payable at Patna is to be enclosed along with the prescribed application form. No other mode of payment is acceptable. Candidates should mention their name, post applied for, and address on the reverse side of the Demand Draft. No fee is payable by SC / ST candidates and persons with disability (PWD).
viii. Applicants serving in Government / Semi-Government organizations etc., should apply through proper channel or produce 'No Objection Certificate' at the time of interview, failing which they will not be permitted to appear for the interview.
ix. Appointment of selected candidates is subject to verification of Caste, Character and Antecedents, from the concerned authorities as per the rules of the Company if required.
x. Candidates belonging to SC/ST/OBC/PWD category should enclose a copy of the certificate issued by the Competent Authority to that effect.
xi. The appointment of selected candidates will be subject to their medical fitness for such appointment based on Medical Examination as per the Directives of the Company.
xii. No correspondence will be entertained with the candidates not short listed for interview.
5. SELECTION PROCEDURE
Eligible candidates shortlisted based on the initial scrutiny will be called for interview. Suitable communications in this regard will be sent to the candidates individually. BSEDCL reserves the right to conduct preliminary interview / test/GD etc depending upon the response of candidates and the number thereof in respect of the positions as deemed fit by BSEDCL Management.
6. The responsibility of Job shall include:
• Survey, study and prepare report according to Departmental requirements.
• Identify Infrastructure gap areas vis-à-vis project goals.
• Monitor and execute project sub tasks.
• Different Stakeholders Management.
• Human Resource Management.
• Day to day program management and issue tracking
• Reporting on projects as per extant rules with Risk analysis.

HOW TO APPLY
Eligible candidates shall submit application in prescribed format as in Annexure 'A' and send by Registered post/Speed Post, in favour of Managing Director, BSEDC Ltd., Beltron Bhawan, Shastri Nagar, Patna-23, Phone: 0612-2281856, Fax: 0612-2281857
• Candidates are required to attach the Self attested copies of all educational qualifications and experience certificates mentioned in the application.
• Original Demand Draft (OBC candidates only)
8. Important Dates:
Important Event Date and Time
Last date of receiving Application 10.01.2017 upto 17.00 hrs.
Date of Interview Call To be Communicated later.
For more information and application format visit http://www.beltron.in/Employment%20Notice10029.pdf
A.
Post Applied for: Manager (PMU, PMU(IPR))
Middle Name
……………………………………………………….
Date of Birth
…………………………………………………………
Father's Name: ………………………………………………………….
Mailing Address:
………………………………………………………………………
………………………………………………………………………………………….
Permanent Address:
……………………………………………………………………
…….………………………………………………………………………………………
| | | | | | | |
| --- | --- | --- | --- | --- | --- | --- |
| | | | | | | |
| | | | | | | |
| | | | | | | |
| | | | | | | |
| | | | | | | |
| | | | | | | |
| | | | | | |
| --- | --- | --- | --- | --- | --- |
| | | | | | |
| | | | | | |
| | | | | | |
| | | | | | |
| | | | | | |
Declaration:
I, hereby declare that all the statement made by me in the application form are correct to
the best of my knowledge and belief.
style="display:block"
data-ad-client="ca-pub-5656072117057856"
data-ad-slot="7552218874"
data-ad-format="auto">
if you have any information regarding Job, Study Material or any other information related to career. you can
post your article
on our blog.
For Advertisment email us at
talkduo@gmail.com
FOLLOW BY EMAIL
Enter your email address to subscribe to this blog and receive notification of new posts by email.
---
---